Supreme Advisor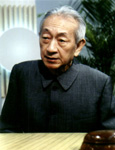 Go Seigen 9 dan
(Nihon Ki-in)
Special Advisors


Rin Kaiho 9 dan
(Nihon Ki-in)
Cho Hunhyun 9 dan
(Korea Baduk Association)
WANG Runan 8 dan
(Chinese Weiqi Association)
Michael Redmond 9 dan
(Nihon Kiin)
Words of Greeting



Isao Yamashita

President










---
Contact Form
Name:
User ID:

member only

Email:
Subject:
Message:
Membeship Application Form
Handle:
Name to be used for login and playing games.
Password:
Password must be 4-10 characters long and only contains alphabets or numbers.
Real Name:
Your name in English. This information is only disclosed to members.
Name in Chinese writing:
Country
Email:
Rating:
You can change your rating later
Password Retrieval
Enter User ID or Email to Retrieve:
User ID:

Email:
---
Looking for Basic Rules of Go? Click
HERE
.